Consultation Events & Show Flat for all Residents , Nelson Gdns OAP Club, Zander Court, London E2 - 15-11-04 to 30-11-04
NEXT MEETING?
Find out by viewing the
Transfer Timetable
All meetings held at 7pm
in the Pensioners Club
Nelson Gardens
NEED ADVICE?
Call Mike or Roman at First Call on
0500 295 999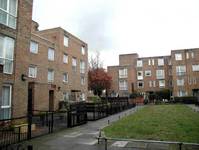 The blocks grouped under "Building Type 6"
Elver Gardens,
Grayling Square,
Kite Place,
Lampern Square,
Mansford Street,
Mullet Gardens,
Nelson Gardens,
St Peter Close,
Zander Court,
Warner Place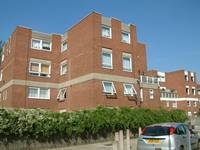 The blocks grouped under "Building Type 5"
Adrian Boult House,
Charles Darwin House,
Gwilym Maries House,
Jeremy Bentham House,
John Cartwright House,
John Fielden House,
Joseph Priestley House,
Southwood Smith House,
Thomas Burt House,
William Channing House,
William Rathbone House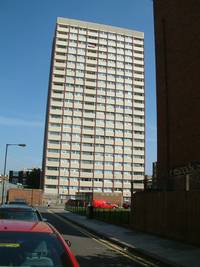 The block for "Building Type 4"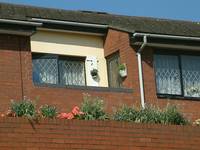 The block under "Building Type 3"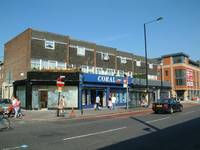 The block under "Building Type 2"
359-405 Bethnal Green Road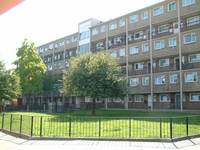 The blocks grouped under "Building Type 1" are:
Florida Street,
Cobden House,
Pollard Street
Waring House
Click for information on proposed works.
The estate includes various types of block, built over a period from 1956 to 1976. In fact, we have examples of just about public housing style during that period - from high rise to low rise-high density.
Our preferred partner, Tower Hamlets Community Housing (THCH), has identified six different types of block in the estate. Scroll down to find out which building type your block falls into and what repairs and upgrades are likely to be needed.
---
Supporting documents (which may appear also elsewhere on the site) are gathered together under each heading. You can access them by clicking on the header for each event
This provides a very convenient way of finding the background reading for each topic.
Tenants Offer Document
Now available to download
NEED ADVICE?
Call Mike or Roman at First Call on 0500 295 999